PRODUCTS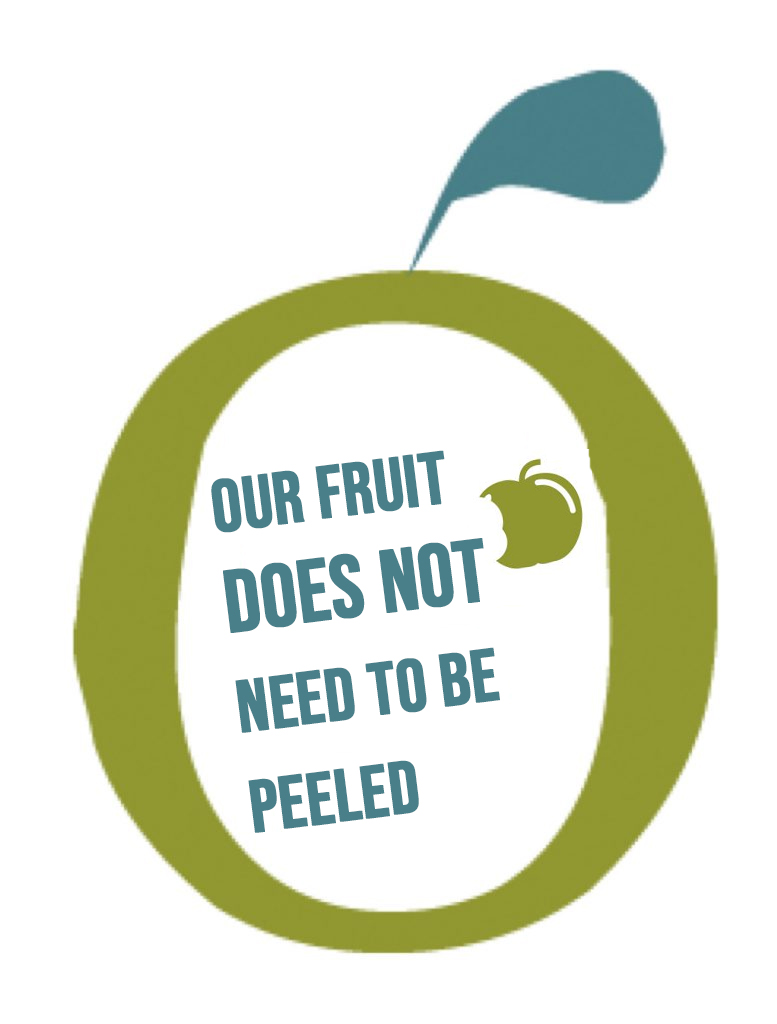 We present our organic fruit, we mostly grow apples and pears. They are quality products , tasty and produced with the people who will enjoy them. From Pomona we contribute to promoting a healthier diet , but above all we want to do everything in our power for the sustainability of the territory, the care of the environment and its biodiversity.
With our products we contribute to a healthier diet and the care of our environment.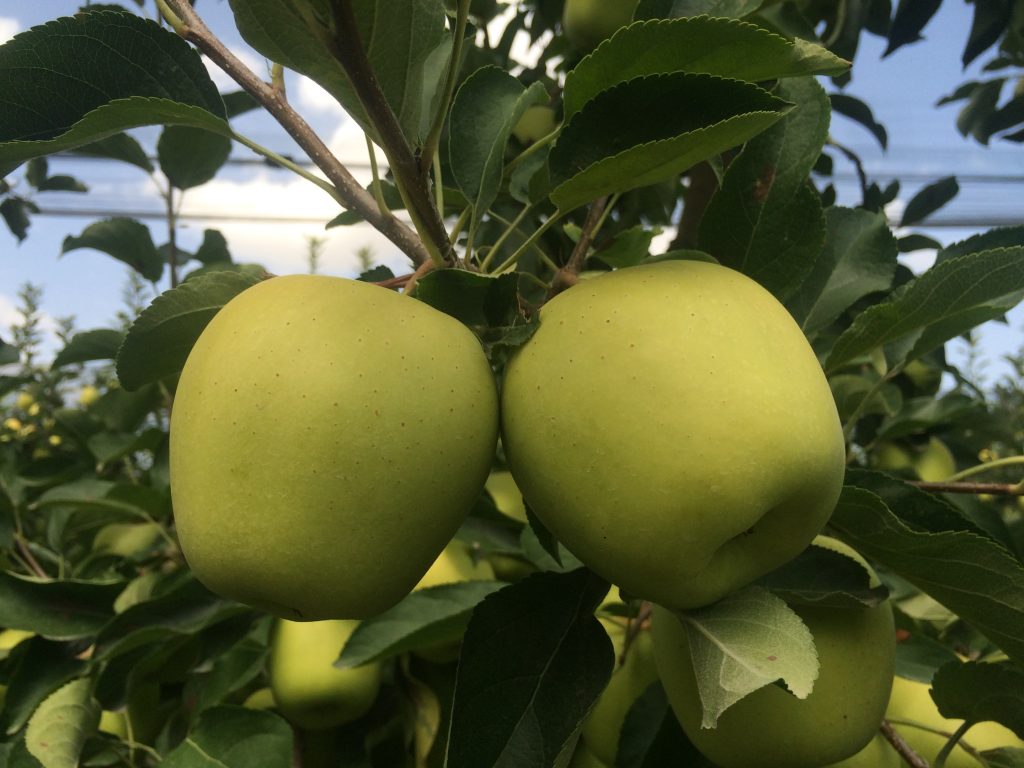 It is a very tasty variety of yellow Golden,it has a point of sweetness that the other Golden, a thinner and less acidic skin doesn't have.
It is ideal for eating fresh, baked or even to make cakes, because it provides a very pleasant sweetness.
We harvest it in mid-September.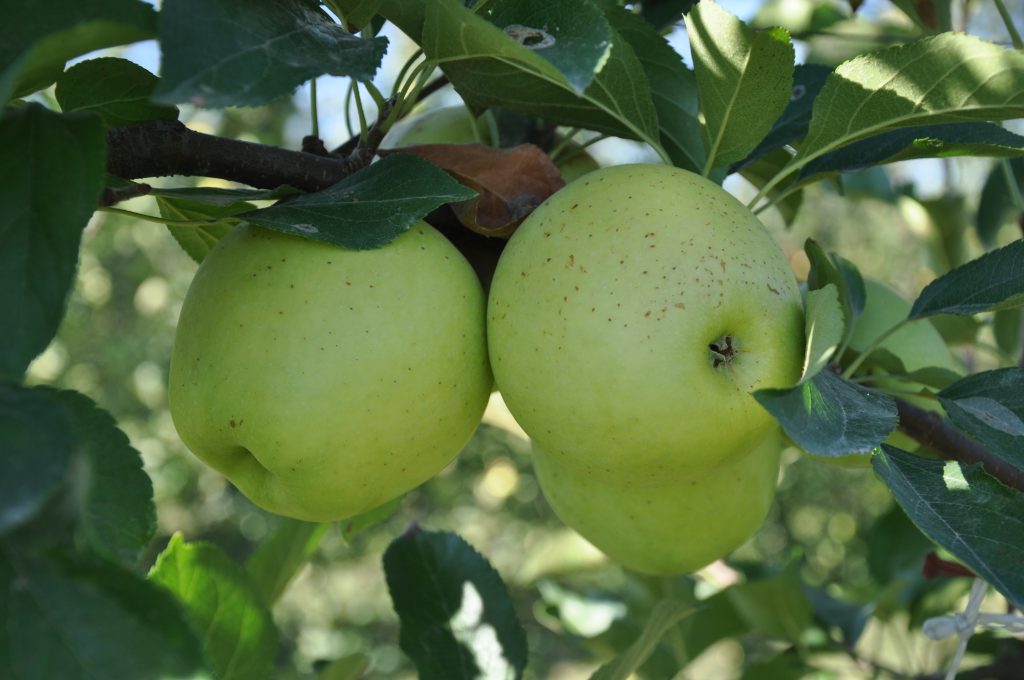 It is a very fine, juicy Golden with a good balance of aroma, sugar and acidity.
It is ideal for fresh food, but also for cooking.
We harvest it in early September.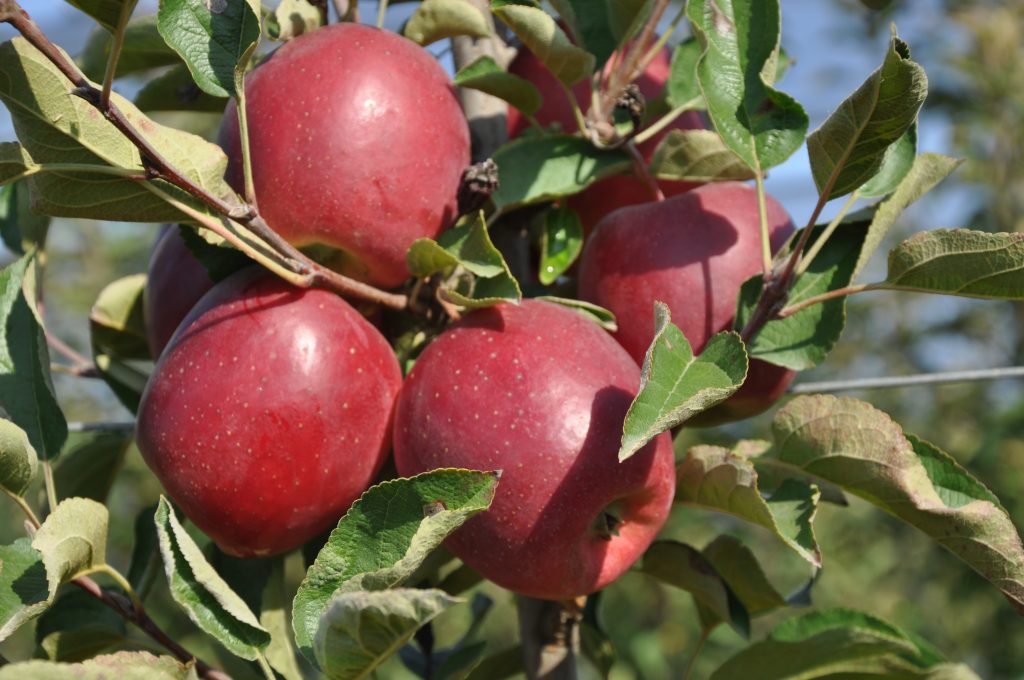 The Story Inored is without a doubt the most beautiful apple we have. It has an intense red color, a thick skin and it is very tasty. Despite having an acidic point, it is still sweet and very crunchy. It is ideal for eating between meals to be able to enjoy its flavor even more.
It is a very hardy apple that can stand in perfect condition, both at home and in stores for many weeks.
We harvest it in early October.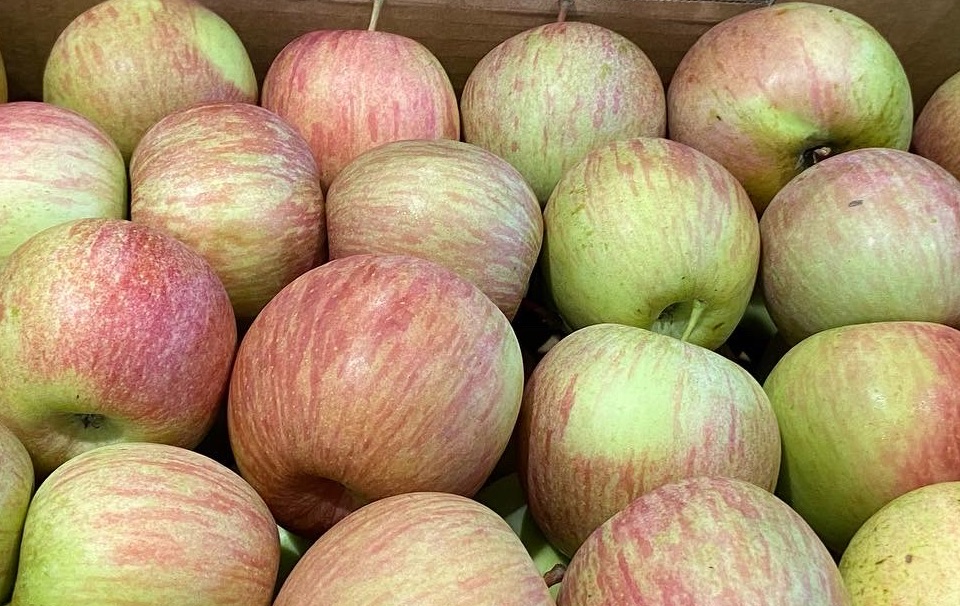 Fuji Nagafu is a variety that is characterized by having red streaks and being very, very sweet and crunchy at the same time. There are more reddish varieties of Fuji, but in taste and texture this is the best.
It is ideal to eat for dessert or to take between meals. It is usually one of the preferred varieties for its texture and sweetness.
We harvest it in late October.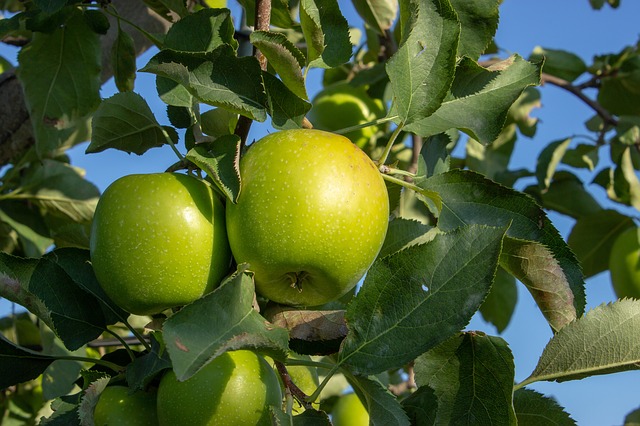 Granny Smith has an intense green color and a sour taste. It is juicy and crunchy.
It is an apple widely used for cooking and pastry making.
We harvest it at the end of September.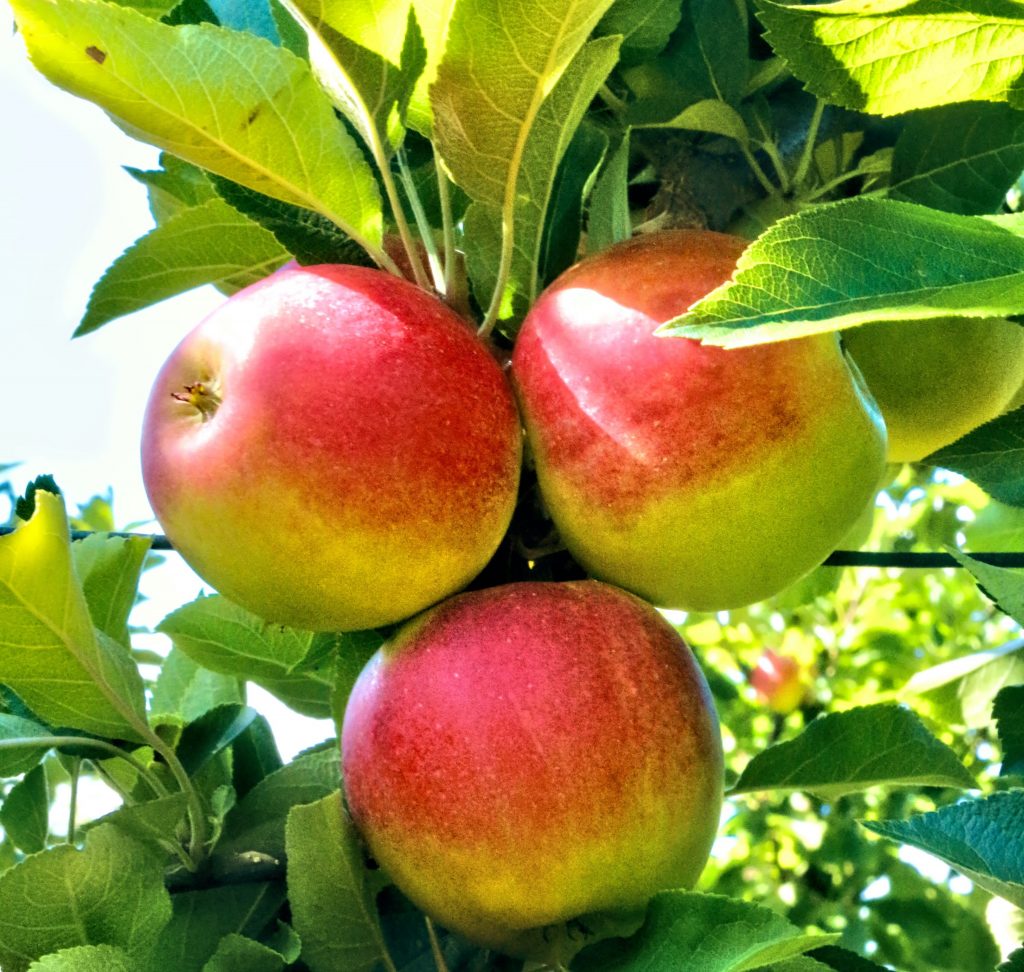 This variety is new !! It is a well-known apple in the United States, but it is still difficult to find here.
It has a very nice pink color and hard texture. It is aromatic and sweet. 
We harvest it very early, in August, like the Gala, but unlike on the Gala, it is tastier, harder and more resistant.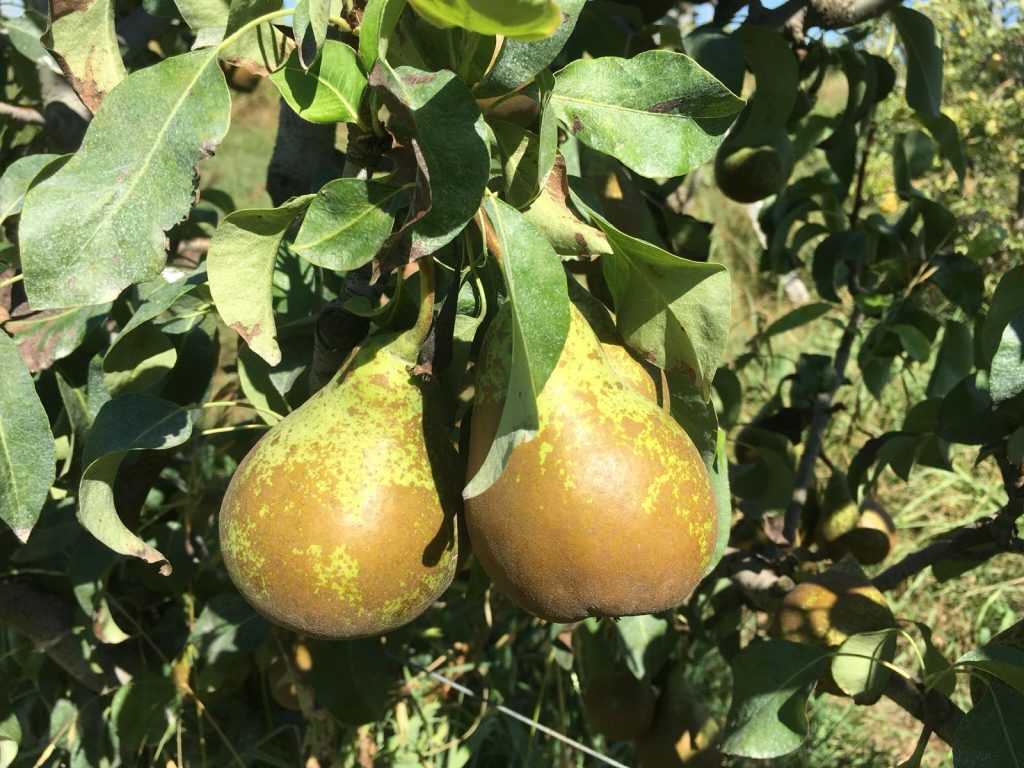 The Conference pear has very characteristic properties and is without a doubt the best pear on the market.
It is yellowish green, elongated, thick skin and has some spots that characterize it.
It is very fine, juicy and sweet, but with an acid aftertaste, and it is highly valued in pastry.
We harvest it from the second week of August.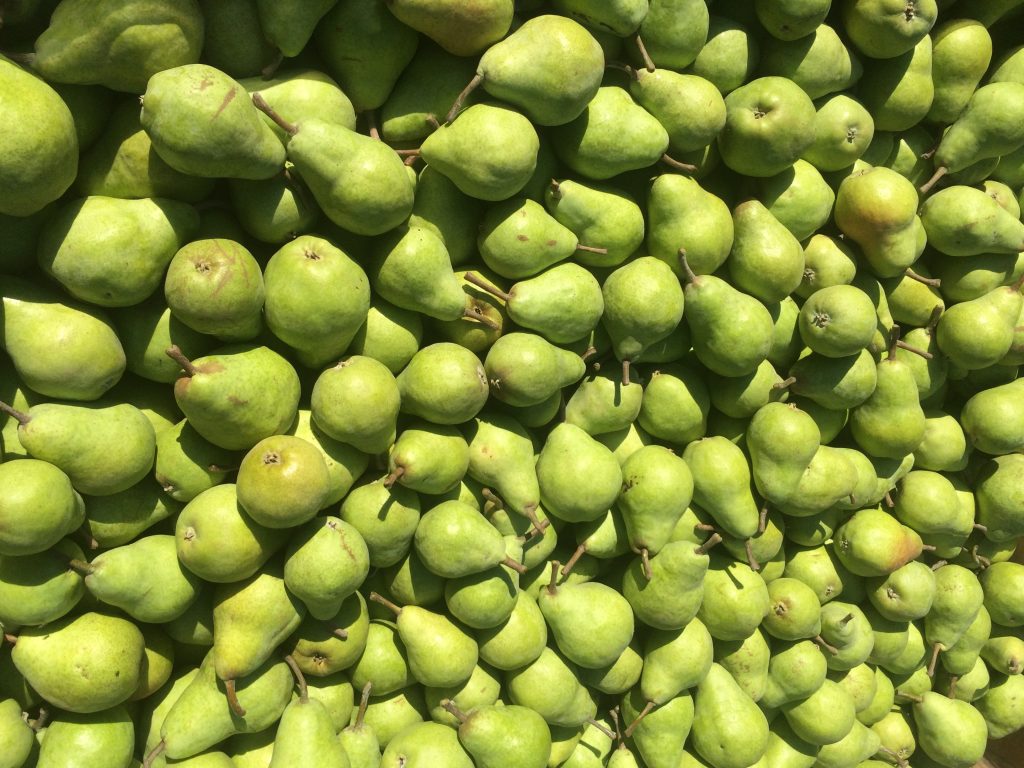 Williams is a highly prized variety in the canning and pastry industry. Pear in syrup, jams, and compotes, just to mention a few, are made of Williams pears.
They are large pears, of a bright green yellowish color. Its pulp is fine, sweet and contains a lot of water.
We harvest it before the Pear Conference, in early August.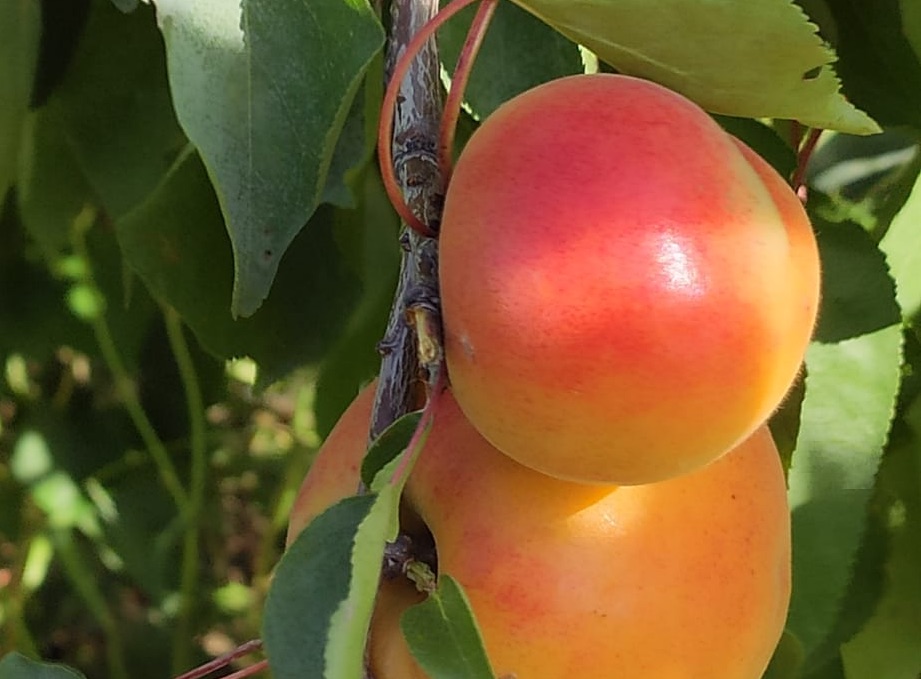 It is a rustic variety, ideal for areas where it is cold.
Round-oval, it is orange with some red areas.
It has a balanced taste in terms of sweetness and acidity.
We harvest it in late June.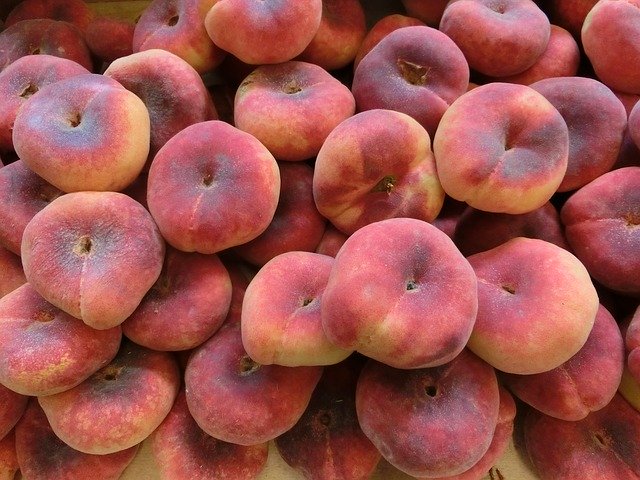 It is an extraordinary flat peach variety, both in taste and texture. It has reddish hues and white flesh.
We harvest it in mid-July.