THE LAND
From the land, to the land …
The essence of the PomonaFruits project is the land and everything that has to do with its care and work. Only with healthy soil will we get quality fruit. For this reason we work on the continuous improvement of our soils.
How do we get healthy soils?
1. With the contribution of organic composted manure from calf farms.
2. We plant seedlings between varieties of trees that improve the structure of the soil and are also a reservoir of insects. We sow mustard, facies, and so on.

3. Aromatic plants and roses play an important role in our farms. They help us in pest controls, which always prefer roses or aromatics rather than fruit trees. And in addition, they appeal bees.
4. Donkeys, our new guests. This year we have incorporated animals into our farms. They will help us both in soil improvement and in the control and growth of grass. Thanks to their presence we save having to use the machinery to control for the grass, so we reduce pollution and carbon footprint. They also fertilize our farms and provide nitrogen to the trees.
Our farm
Each of our farms is unique for its varieties, for the place where it is located, for its own biodiversity, etc. It is our little world that we care about conscientiously, with love and respect. That is why we have opted for organic agriculture.
There are 7 FARMS: Núria, Eral, Bosc, Ramona, Cap del Terme, Trona and Martinet.
NÚRIA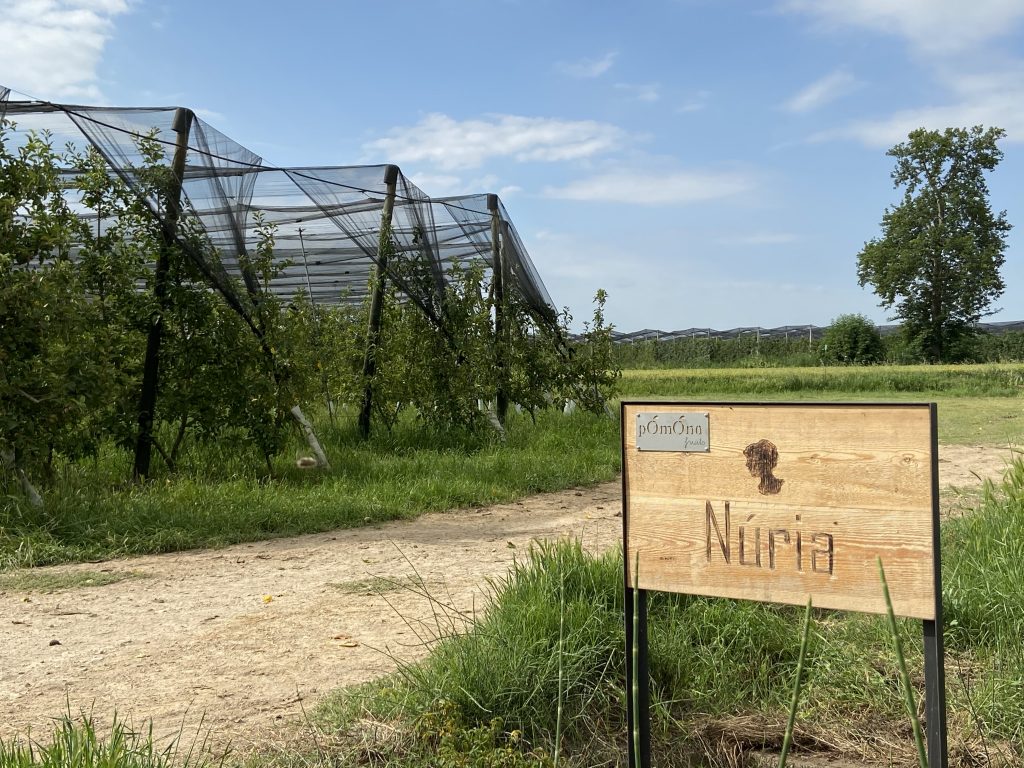 Located near the Castell del Remei in an idyllic place full of history. It is named after the former owner of these lands.
It was the first farm planted and conceived for organic farming.
In the spring, when we have bee hives on the farm to help us with pollination, we can see some bees with their bright and elegant colors. It is a farm with a lot of wildlife and a lot of life!
BOSC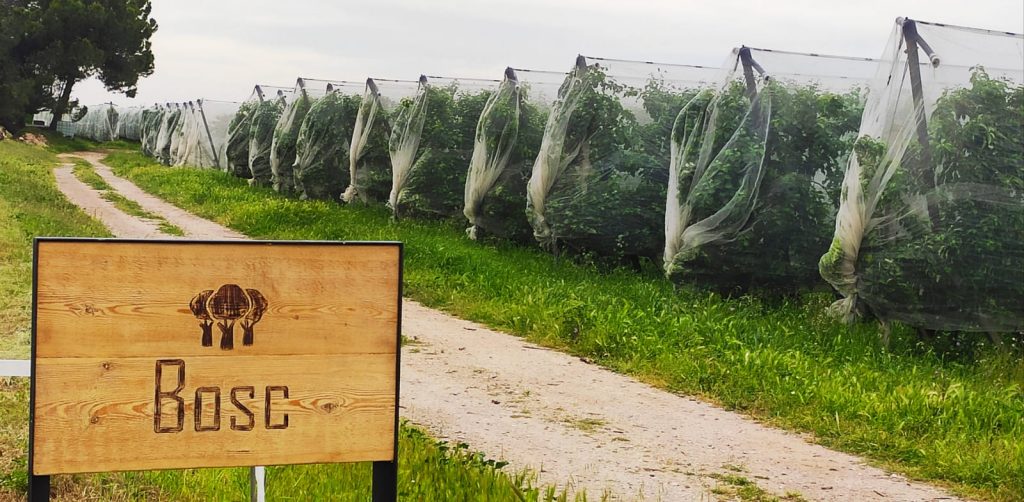 Located in an old gravel pit that existed during the 40s and 50s. The oak Bosc that was very close gave name to this farm. It is presided over by 3 majestic pine trees.
We have used a new technique to better control pests which involves covering each of the trees with a large bag.
In the Bosc live 5 donkeys that help us control the grass, fertilize the soil and make it possible for the energy of this farm to be full.
MARTINET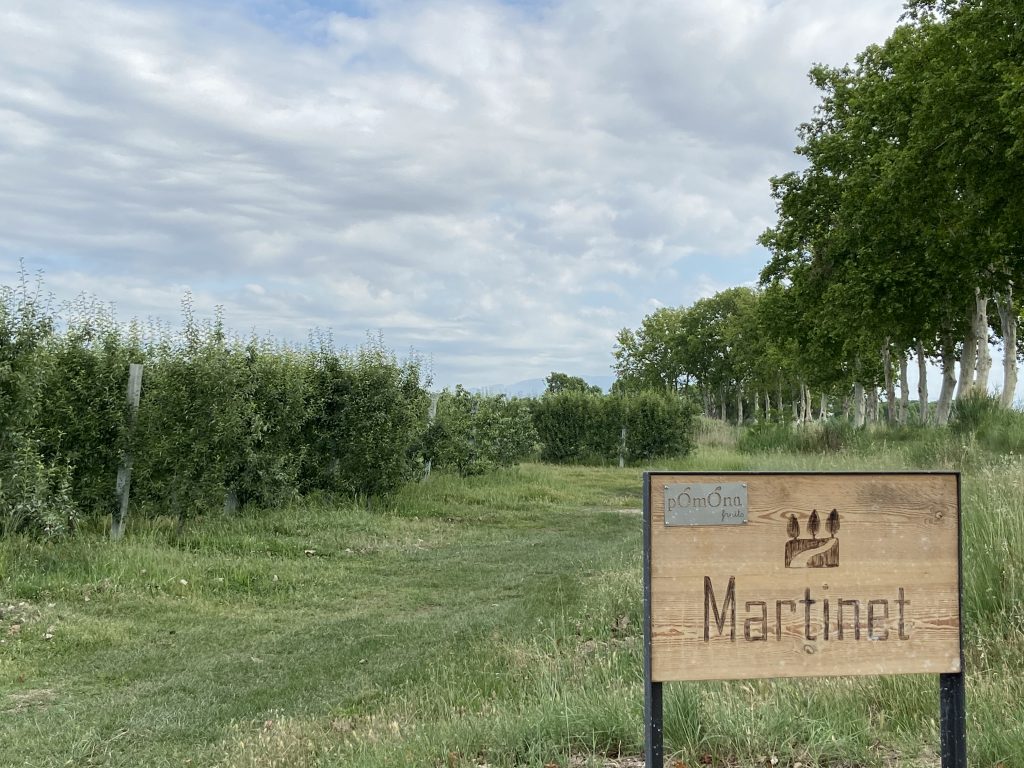 Property named after its former owner and located next to the sidewalk of the Canal d'Urgell. It is an ideal setting for a walk accompanied by the banana tree corridor.
The roar of running water through the canal brings energy to the farm and is surely one of the reasons that makes it a very productive farm.
CAP DEL TERME/span>

Located near the town of Ivars d'Urgell. It is called Cap de Terme because it is located on the edge of the municipality of Castellnou de Seana, where the municipality of Ivars begins.
The property has two plots, one of Paraguayan Platibelle (a very sweet variety), and another plot where we recently planted Story Inored apple.
TRONA

La Trona (throne) is an designed in three terraces, when you look at it from the distance it reminds you of a Trona and hence its name.
It is located right next to the Lake of Ivars and Vila-sana, a natural space where, in addition to the silence, you can see a large number of different species of birds that live in the lake or that during certain times of the year they make a mandatory stop there during their journey to warmer or colder lands. We recently planted Crimson Crisp.
RAMONA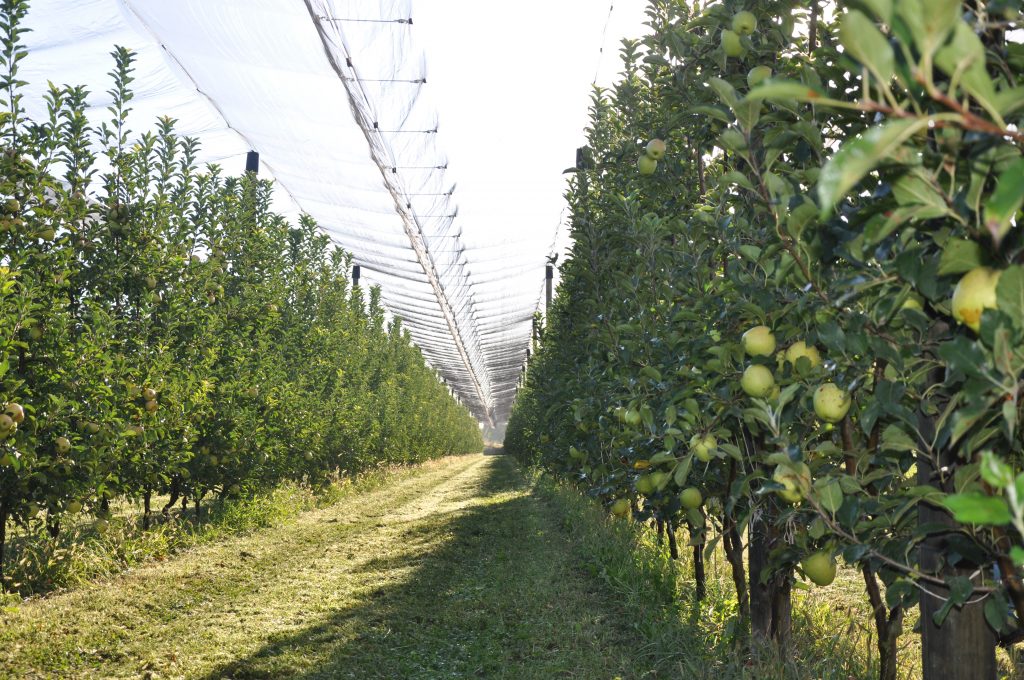 The variety planted to pollinate is Malus, and it fills the farm with life and red tones during the winter months.
Is located at the entrance of our town, Ivars D'Urgell.
ERAL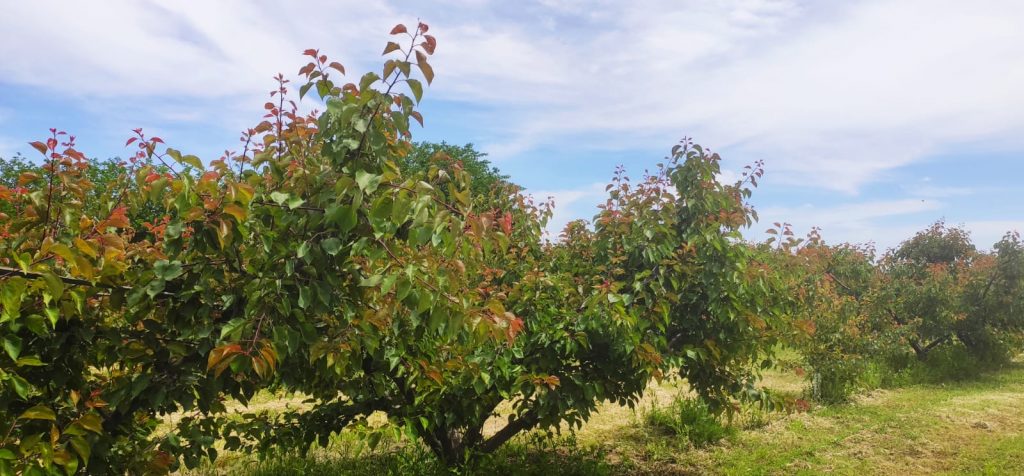 It is located in the municipality of Ivars d'Urgell.